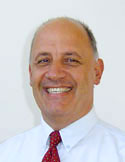 Dave Upton is respected as a "travel guru" and it is his success and experience in the travel industry over many years that led to the development of a number of travel and IT related companies.
Dave's experience includes Board membership of Trailfinders, one of the UK's largest independent travel agents. Dave also founded The Travel Specialists, in Sydney Australia, which subsequently merged with Sydney Flight Centre to form Travel.com.au, Australia's first and most well-known online travel company. Travel.com.au floated successfully on the stock exchange for AU$23 million.
In March 2001, Dave founded ITbyUs. Having developed and founded a number of highly successful businesses, Dave recognized a need in the marketplace for affordable IT solutions.
In addition, Dave recently joined Odysseus Solutions as a Director of Sales – APAC to assist Odysseus with growing its footprint in Asia, Pacific & China.